Charlotte's Best Laser Tag Experience!

10403 Park Road - Charlotte, NC - 28210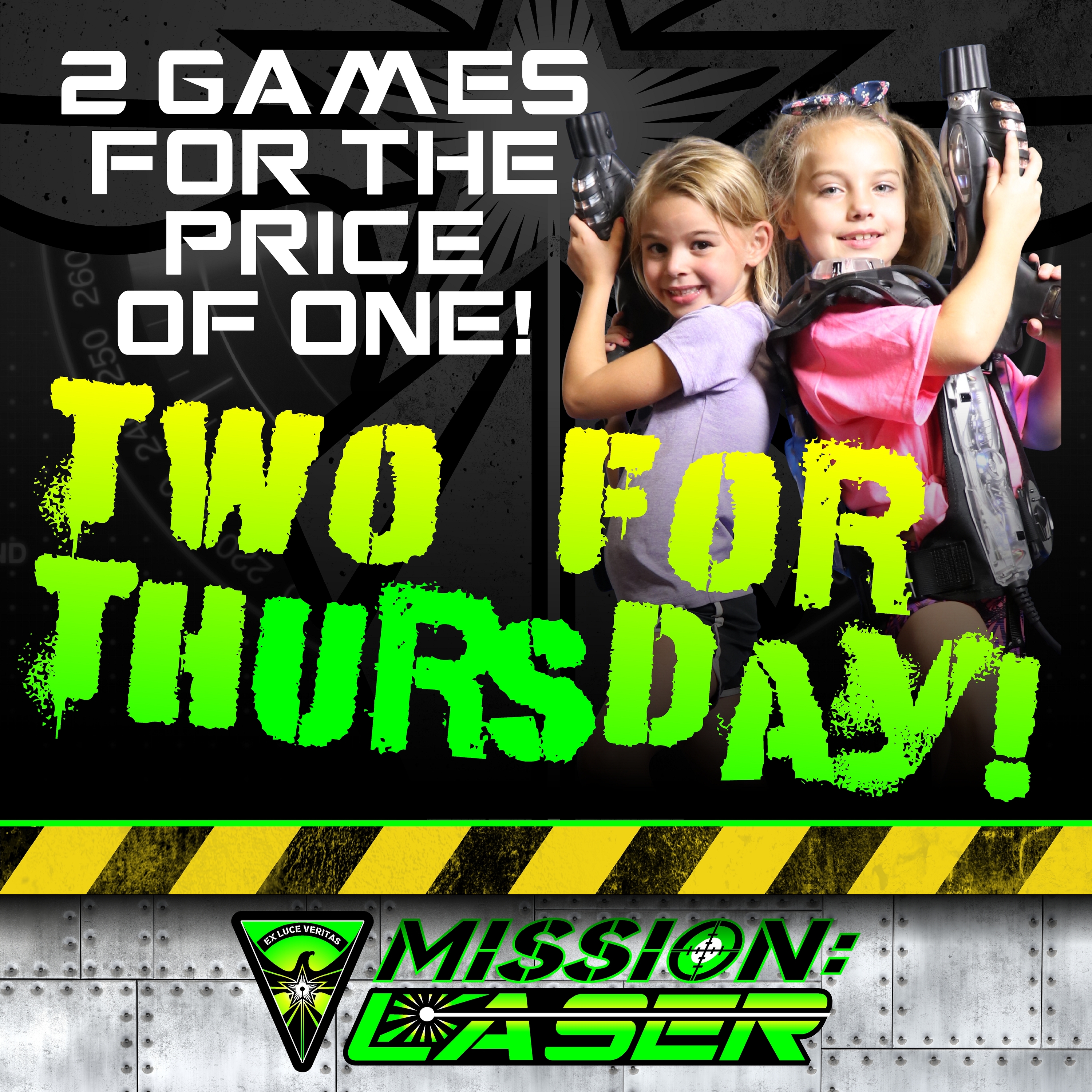 Two for Thursdays!
Buy one game and receive a second game of laser tag for free. This is great for one player playing two games or two players playing one game.
Reserve Here!
Give the gift of fun and excitement with a Mission Laser Gift Card. Each game of Laser Tag is a 20 minute experience which includes game objectives, rules, safety, suiting up and game play.
Our Mission:
to provide a safe space for family and friends to bond, have fun and create lasting memories.
**We do require that players wear shoes with flat bottoms. No pumps, stilettos, or any form of healed shoes are permitted to play.