Take a quick look around of what Mission Laser looks like!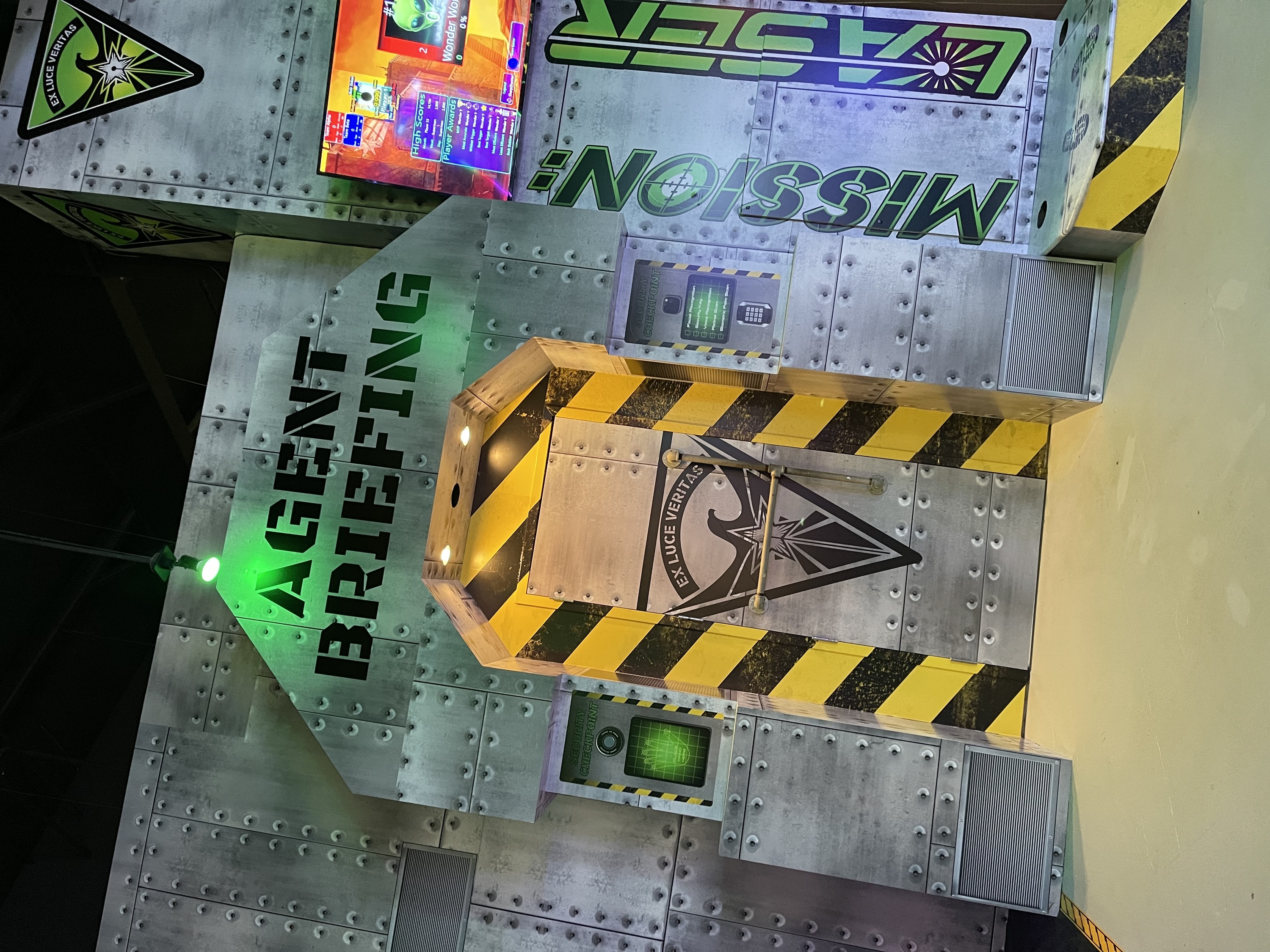 The Briefing Room - Where the Mission Begins! Inside this special space, we will cover the safety rules, how to use the equipment, and your mission objective.
The Party Room - Includes seats for up to 29 people, TV with live action video of the Laser Tag being played, and your home during one of our birthday party packages.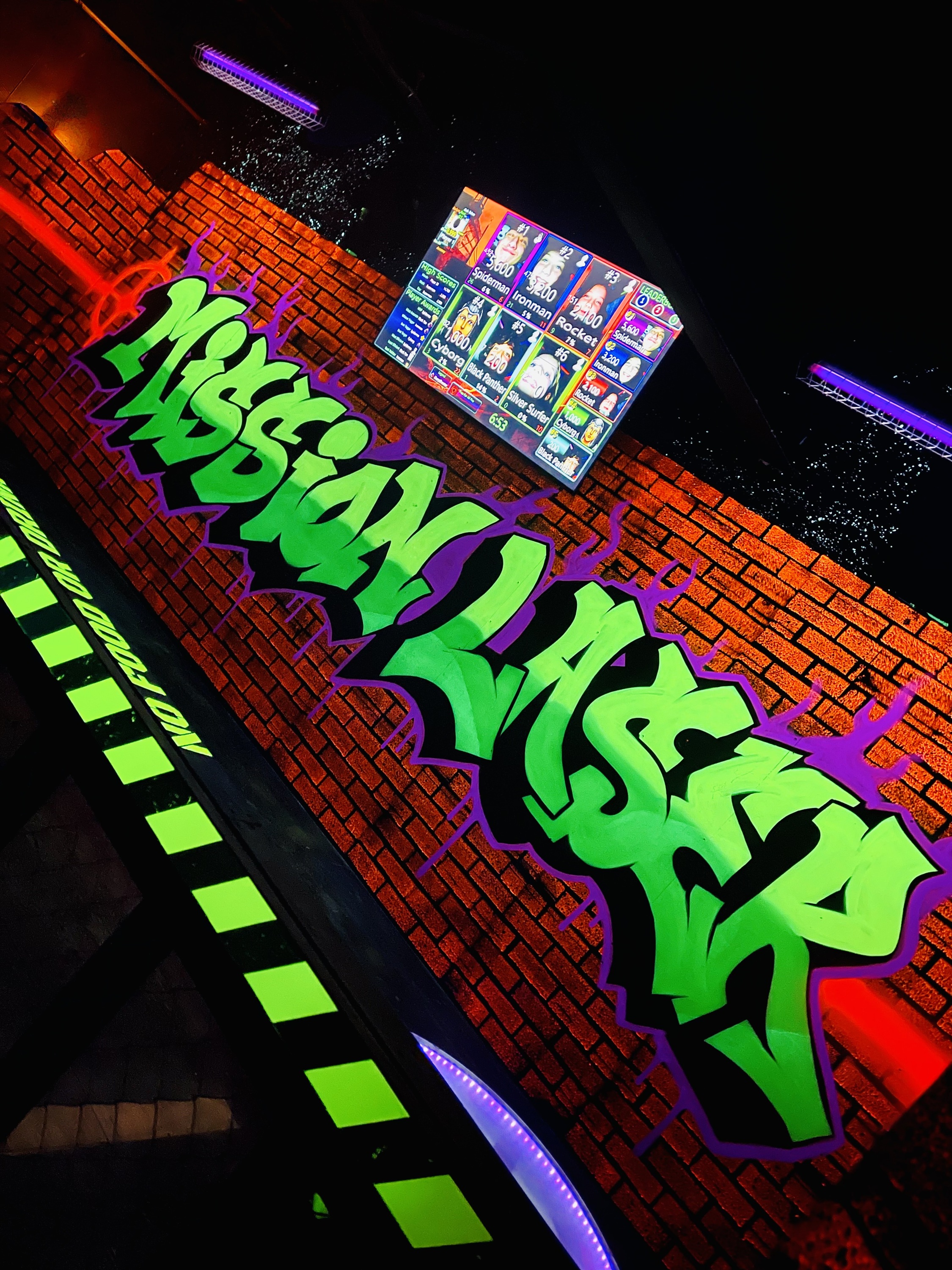 The Observation Deck - this is where those that don't want to play can enjoy the action out of the way of the players and still be inside the arena. The TV mounted in observation area displays in game scoring.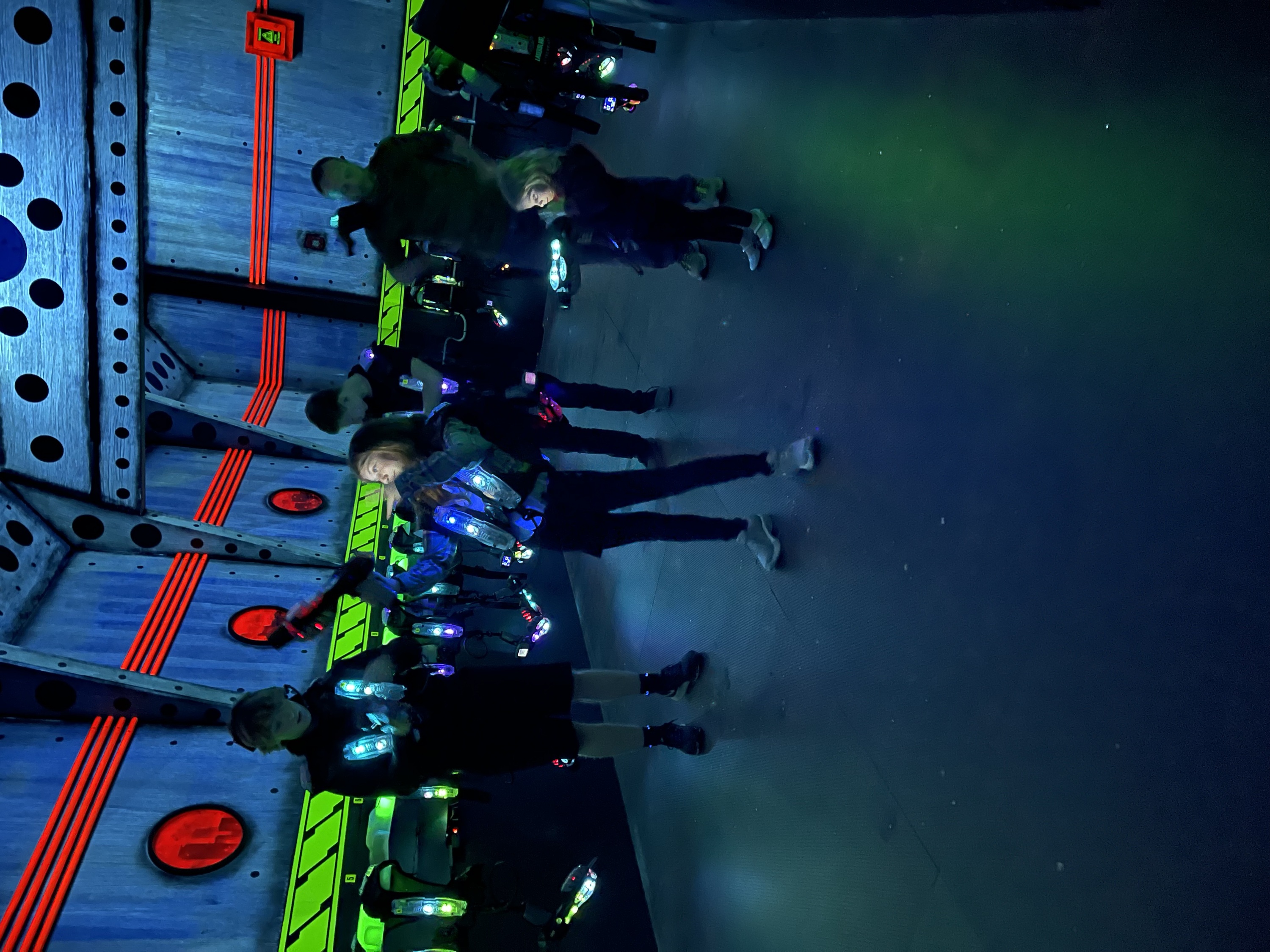 The Vesting Room - Up to 29 players can suit up in each game. Of course, it's not official until you take your selfie using the selfie cam on the back of the laser. We even have vestless lasers for those the are too small to wear the pack (ages 4-6).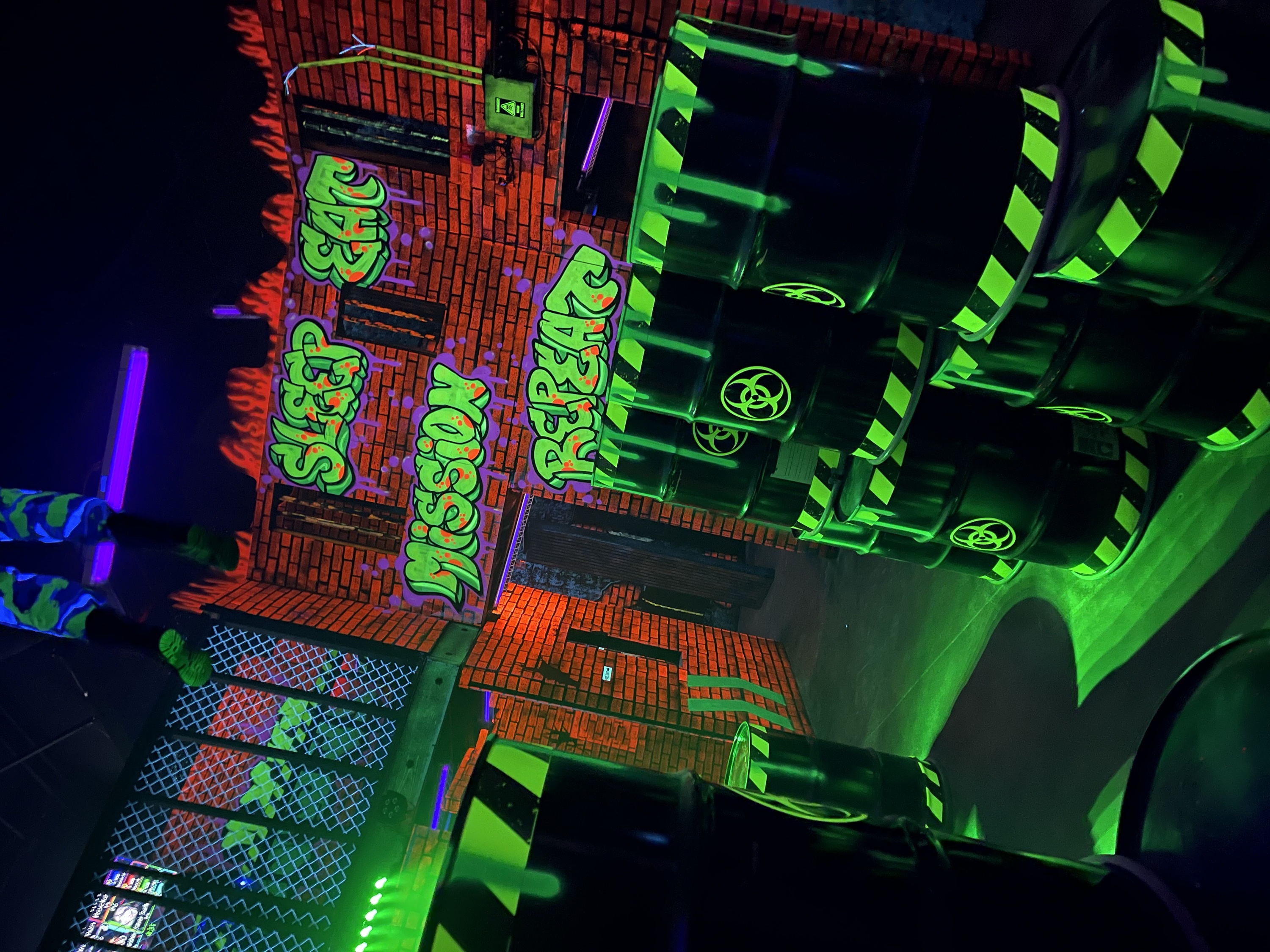 The Arena - it's 7,000 square feet of Haze filled, Multi-Level, and action packed fun! If you're not so good at tagging the other players, the extra targets, bases and AI elements will give you a chance to score major points. With so many ways to play and so many places to go, each game will have it's own feel!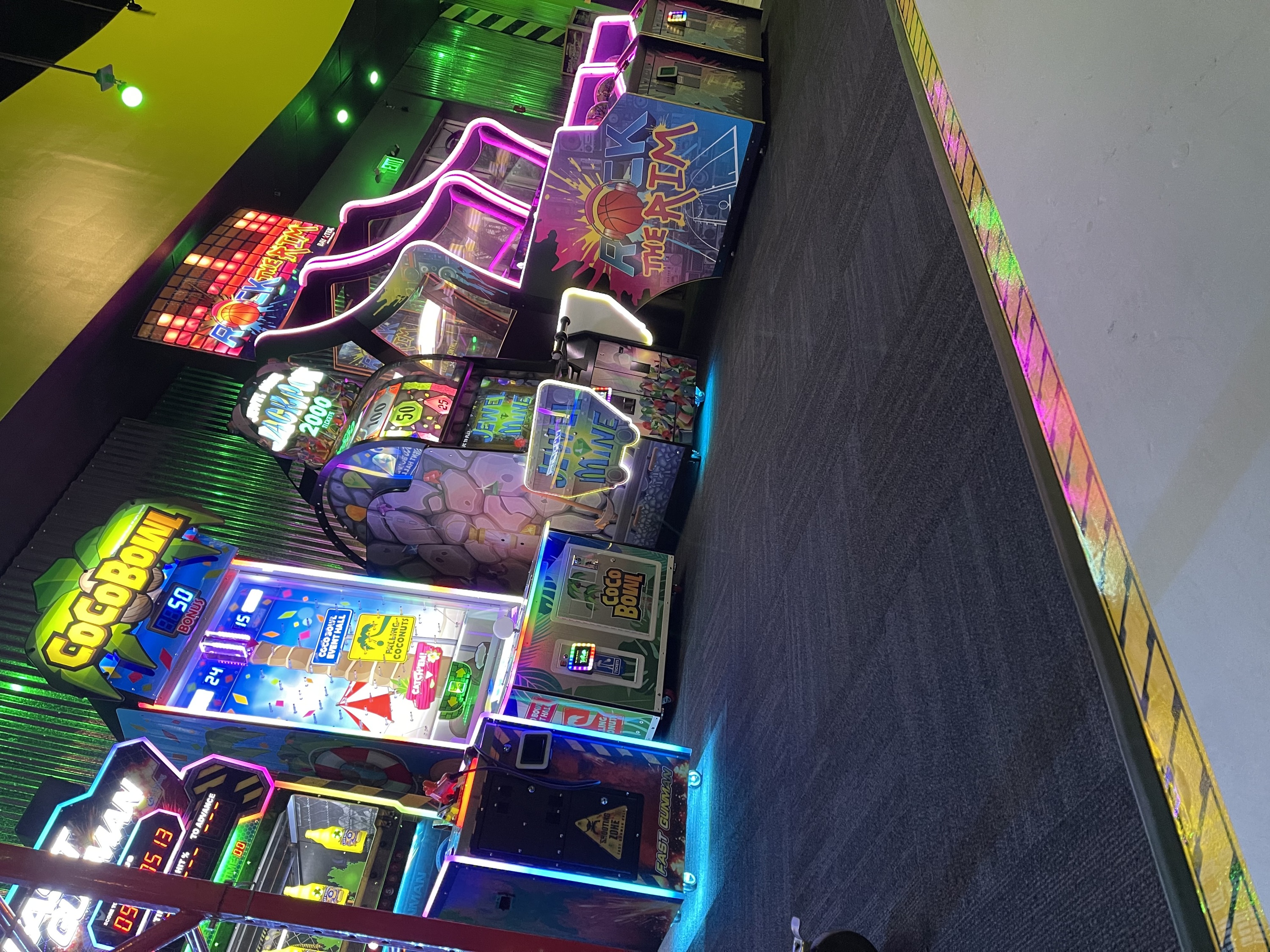 The Arcade - Once you're done with the Laser Tag or maybe you're just taking a break. Enjoy some time playing out redemption or interactive video games! All games operate on a video game card system so no need to bring quarters!